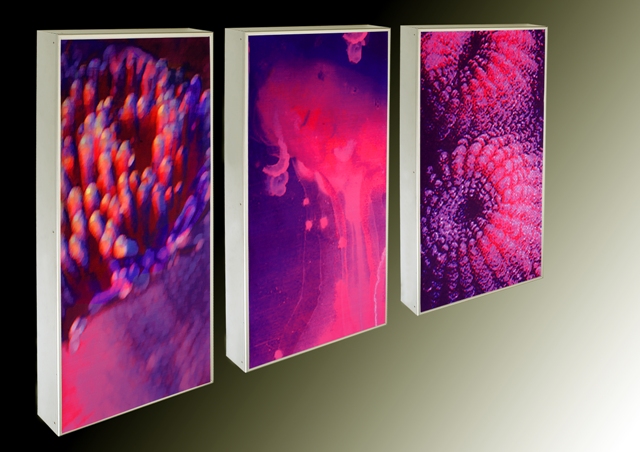 Artlights, owned by Lesley Burney, who graduated in Cybercrafts from Staffordshire University. Her work won an award from the Arts Council, England.
More importantly, it has also introduced her to new technology, using computers to design and embroider her work. The work which is largely experimental computer generated imagery generally combines ceramics with embroidery and lighting with embroidery.
Please browse through the site which shows a selection of Artlights work. Inspiration for much of the work comes from colours and forms of the natural world, as you will see.
Inevitably, the online images will not give you a full impression of our complete work, but please contact us here should you wish to receive more images of our work.